Meet the Dentists
Ballan D. Tuck, DDS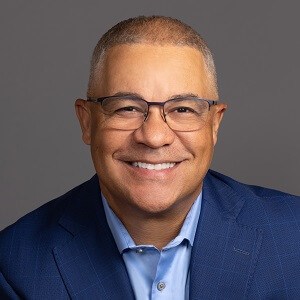 Dr. Ballan Tuck was born in San Francisco. He was adopted at six months old and raised by the Tuck family in Santa Cruz. He took an early interest in dentistry. By the age of 10, he was already working and volunteering in a local dental office. After graduating from UC Santa Cruz with a degree in Biology, he attended UC San Francisco School of Dentistry where he received his Doctorate and BS in Dental Materials in addition to many awards and scholarships for his determination and scholastic achievement.
Dr. Tuck returned to Santa Cruz where he purchased his mentor, Dr. John Stenovich's, office and enjoyed 12 successful years of treating the Santa Cruz community. Single and without children, he made the decision to spread his wings and start his next chapter in life and return to the Bay Area. Three days after relocating, he met the woman who would become his wife, Kelly. He also reconnected with his biological mother, Dorla.
Dr. Tuck loves dentistry and the opportunity it gives him to connect with people from all walks of life. He cherishes the time to learn about people's amazing backgrounds and stories, and at the same time, sharing his own personal journey with them.
Providing exceptional dentistry in a welcoming, safe and inclusive environment is Dr. Tuck's mission for the entire office. He is focused on ensuring every visit to the office is satisfactory; making all necessary changes to ensure expectations are met. Dr. Tuck performs a wide spectrum of dental services including laser therapy, non-metal fillings, single visit crowns, bridges, extractions, implant restoration, partial and full dentures, full mouth rehabilitation and Invisalign. In addition to these services, he is also very dedicated to patient education and prevention. Discussing diet, exercise and stress reduction is essential when striving toward optimum dental health.
Outside of the office, Dr. Tuck is an avid golfer, enjoys biking, surfing, skiing, basketball, softball, live concerts, especially the San Francisco Symphony, and traveling the globe with his lovely wife, Kelly. He is also a strong advocate for community service. He donates his time and financial assistance to many local organizations.
Dr. Tuck looks forward to welcoming you into our dental family.
Past Affiliations

Board Member - Santa Cruz Boys and Girls Club
Member - Bay Area Aesthetic Masters Study Club
Board Member - ROP Dental Assisting Program
Board Member - Dientes Community Dental Clinic
Board Member - Santa Cruz Youth Golf Program
Advisor - UC Santa Cruz Pre Dental Club
Mentor - UC San Francisco Pre Dental High School Program
Volunteer - California Grey Bears
Volunteer - Special Olympics
Member - Spear Study Club
Current Affiliations
American Dental Association
California Dental Association
Board Member - Alameda County Dental Society
Ethics Chair - 2019-2020 - Alameda County Dental Society
President - 2020-2021 - Alameda County Dental Society
Board Member - UC San Francisco Dental Alumni Association
Sarah Baldwin, D.M.D.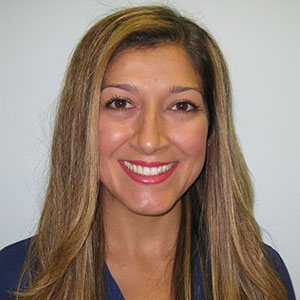 Dr. Baldwin was born in Iran but moved to America with her family when she was four years old. She grew up in the Bay Area, where she attended high school, and then moved to Texas to study at the University of Texas at Dallas. Following her undergraduate studies, she earned her dental degree from the Arizona School of Dentistry and Oral Health in Mesa, AZ. She moved back to Texas after graduating in 2007 to work in the Dallas, Fort Worth area, then migrated back to the Bay Area, where she has been practicing ever since.
As a general and family dentist, Dr. Baldwin loves treating patients of all ages. She's also committed to educating her patients about good hygiene. When patients understand their needs and know how to care for their smiles, they can enjoy better oral health from one appointment to another.
Dr. Baldwin is a member of the:
American Dental Association
California Dental Association
Alameda County Dental Society- where she serves as the Secretary of the Board.
Dr. Baldwin was also awarded a certificate in public health and has participated with Give Kids a Smile and the Boys and Girls Club.
She is happily married with three children, one of whom is running their own social media management company, and another one who is a junior in college. Dr. Baldwin and her husband are big fans of football, basketball, soccer, and boxing. On weekends they love to relax by enjoying the outdoors with their youngest daughter or catching up on the latest books or movies.
Dr. Jing Wen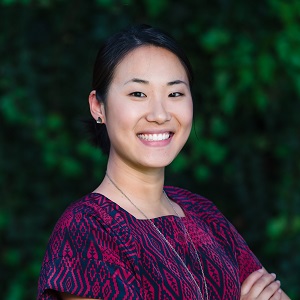 Dr. Wen grew up in upstate New York and moved to California in the early 2000s. She got her bachelors degree from UC Berkeley and her dental degree from UCLA. Following dental school, she did a one year hospital residency at the SFVA hospital, which happily brought her back to the Bay Area. Since then, she has been practicing dentistry in various places in the Bay Area.
Dr. Wen is a general dentist who practices comprehensive family dentistry and loves getting to know her patients. She prides herself in her work and strives to help her patients make well-informed clinical decisions. She tries to stay connected to the community, volunteering with various organizations, including the Red Cross and California Dental Society.
Dr. Daniel Clark - Periodontist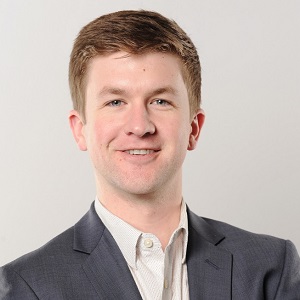 Dr. Daniel Clark is originally from Milwaukee, Wisconsin. He attended dental school at the University of Michigan. Upon completion of dental school, he moved out to San Francisco where he completed a residency in Periodontics at the University of California San Francisco.
As a specialist in periodontics, Dr. Clark's clinical work focuses on the treatments of periodontitis (gum disease), dental implants, and correcting gingival recession. Dr. Clark also spends his time working at the Dental School at the University of California San Francisco where he performs basic science and clinical research on the treatment of periodontal disease and bone regeneration. He has authored numerous publications and textbooks and has spoken nationally and internationally on his research.