Meet the Team
Cynthia - Senior Treatment Coordinator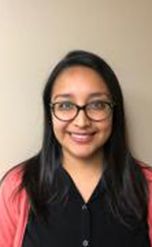 Cynthia is from Yuma, AZ and has lived in the Bay Area since 2000. She started recently with Dr. Tuck in January 2018.She is happily married and has a little baby boy she loves spending time with when at home. For relaxation, she loves traveling, cooking, baseball games, reading, musical theatre, and going to the park with son.
Cynthia loves being able to interact with patients and help them get the dental work they need.
Phuong - Registered Dental Hygienist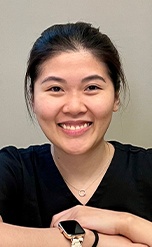 Phuong is a native of Vietnam and currently lives with her siblings in San Leandro, CA. She graduated from Diablo Valley College in 2019 with an AS degree in Dental Hygiene, Allied Health, and Natural Science. In the past, Phuong has enjoyed volunteering with California Careforce and CDA cares which provides dental care to community members.
She currently works full time at our office and is a member of the California Dental Hygienists Association.
She loves to provide preventative dental treatment that helps keep patients teeth healthy. In addition, she encourages conversations with patients about the relationship between oral health and overall health.
In her spare time, Phuong likes martial arts, drawing, reading, watching movies and spending time with her pet dog and cat.
Kimi - Registered Dental Hygienist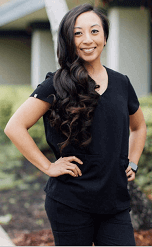 Hi everyone, my name is Kimi and I can't wait to meet you! I joined Dr. Tuck in November 2021 after working throughout the Bay Area as a Dental Hygienist for 6 years. I found my love for helping others and dentistry at a young age, for my mom was a hygienist for over 50 years. Growing up, going to the dentist and having my teeth cleaned was always a relaxing and positive experience. I hope to do the same for you, as I am committed to making your visit as fun and comfortable as possible.
During hygiene visits, I encourage patients to ask as many questions as they'd like. This allows me to personalize treatment and enable patients to be involved with the health of their gums and teeth.
After growing up in the Bay Area, I moved to Baltimore, MD to get my BS in Psychology and played Division I volleyball on a full athletic scholarship. I then moved to NYC and held positions in medical research, the restaurant industry, and in surgery while getting my Post Bacc certificate at New York University. After finally coming home to sunny California, I graduated from Dental Hygiene School in 2015.
Outside of the office, I enjoy spending time with my family and friends. While cooking is fun, I enjoy eating so much more. I love the outdoors, so hiking and camping across the U.S. with my two rescue dogs is one of my favorite activities. If I'm not hanging out with my dogs on the trailhead or surfing at the beach, you may find me vacationing overseas somewhere!
Lisette - Hygiene Treatment Coordinator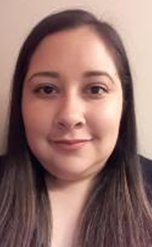 Lisette is from Oakland, CA. She graduated high school and pursued the dental field immediately after in 2008. She has been with the practice since November 2017.
Lisette is happily married and has one son.
She also comes from a large family in which she has 2 brothers and 4 sisters! She enjoys taking her son to the park, going for ice cream, beach time and spending precious moments with her family. She is awesome at helping out patients and serving their needs.