Meet the Team
Cynthia - Senior Treatment Coordinator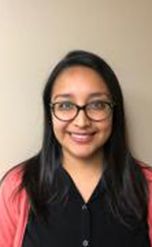 Cynthia is from Yuma, AZ and has lived in the Bay Area since 2000. She started recently with Dr. Baldwin in January 2018.She is happily married and has a little baby boy she loves spending time with when at home. For relaxation, she loves traveling, cooking, baseball games, reading, musical theatre, and going to the park with son.
Cynthia loves being able to interact with patients and help them get the dental work they need.
Phuong - Registered Dental Hygienist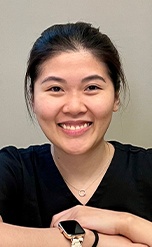 Phuong is a native of Vietnam and currently lives with her siblings in San Leandro, CA. She graduated from Diablo Valley College in 2019 with an AS degree in Dental Hygiene, Allied Health, and Natural Science. In the past, Phuong has enjoyed volunteering with California Careforce and CDA cares which provides dental care to community members.
She currently works full time at our office and is a member of the California Dental Hygienists Association.
She loves to provide preventative dental treatment that helps keep patients teeth healthy. In addition, she encourages conversations with patients about the relationship between oral health and overall health.
In her spare time, Phuong likes martial arts, drawing, reading, watching movies and spending time with her pet dog and cat.
Jacqueline- Registered Dental Assistant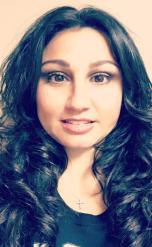 I have been in the dental field since 2003. What I enjoy about working is being able to help people and the satisfaction when that person can be more confident in their smile. Outside the office my two boys keep me pretty busy with their extracurricular activities. I enjoy running, hiking, and anything outdoors. I also enjoy working out with my fitness group, as well taking salsa classes.
Lisette - Hygiene Treatment Coordinator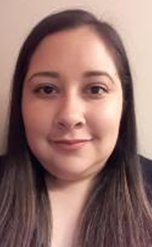 Lisette is from Oakland, CA. She graduated high school and pursued the dental field immediately after in 2008. She has been with the practice since November 2017.
Lisette is happily married and has one son.
She also comes from a large family in which she has 2 brothers and 4 sisters! She enjoys taking her son to the park, going for ice cream, beach time and spending precious moments with her family. She is awesome at helping out patients and serving their needs.
Milve - Registered Dental Assistant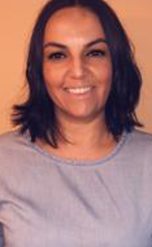 Milve is a native of Jalisco, Mexico. I have lived in Union City since 2010. I have been working in the dental field since 1994 and attended Carington Career College in San Leandro CA. I took my CA registered dental assistant state board exam in August 1997, and am currently certified in CPR. I have worked with many specialties such as pedodontics, oral surgery, endodontics and periodontics. I have two children, a daughter and a son, who I love spending time with on the weekends, and my dog Maya who I take on nightly walks. I enjoy working with Dr. Baldwin and associates because it is a thriving positive environment that has allowed me to work with awesome patients.